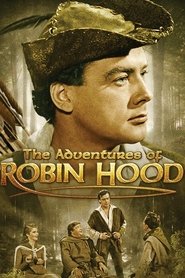 The Adventures of Robin Hood
The legendary character Robin Hood and his band of merry men in Sherwood Forest and the surrounding vicinity. While some episodes dramatised the traditional Robin Hood tales, most episodes were original dramas created by the show's writers and producers.
Views: 17
Genre: Action, Action & Adventure, Adventure, Family
Actors: Alan Wheatley, Alexander Gauge, Archie Duncan, Bernadette O'Farrell, Ian Hunter, John Arnatt, Patricia Driscoll, Richard Greene, Victor Woolf
Studio: ITC Entertainment, Sapphire Films, Yeoman Films Ltd.
TV Status: Ended
Duration: 30 min
Release: 1955